Most of our Panama City Beach fishing guides have a tower boat in their arsenal for spotting groups of migrating fish along the emerald green waters that cover the white sandy beaches. This is sight-fishing at its finest! Most of the fish we target are part of seasonal migrations so the time of year usually dictates what we target. Starting in the spring we see schools of Redfish, Pompano, and Jack Cravelle cruising the beaches. June and July is tarpon time, and in the fall we see the redfish and pompano return for another round of world class beach fishing.
Rates:
Half day (4 hours) – $700
Each additional hour – $175
Tarpon trips are full day trips for $1,200 (June and July only)
Rates include tackle, fuel, licenses, ice and water. Pricing is for 2 anglers, a 3rd or 4th angler can be added to the trip for $50 per person.
Check Out Some Beach Fishing Guide Pictures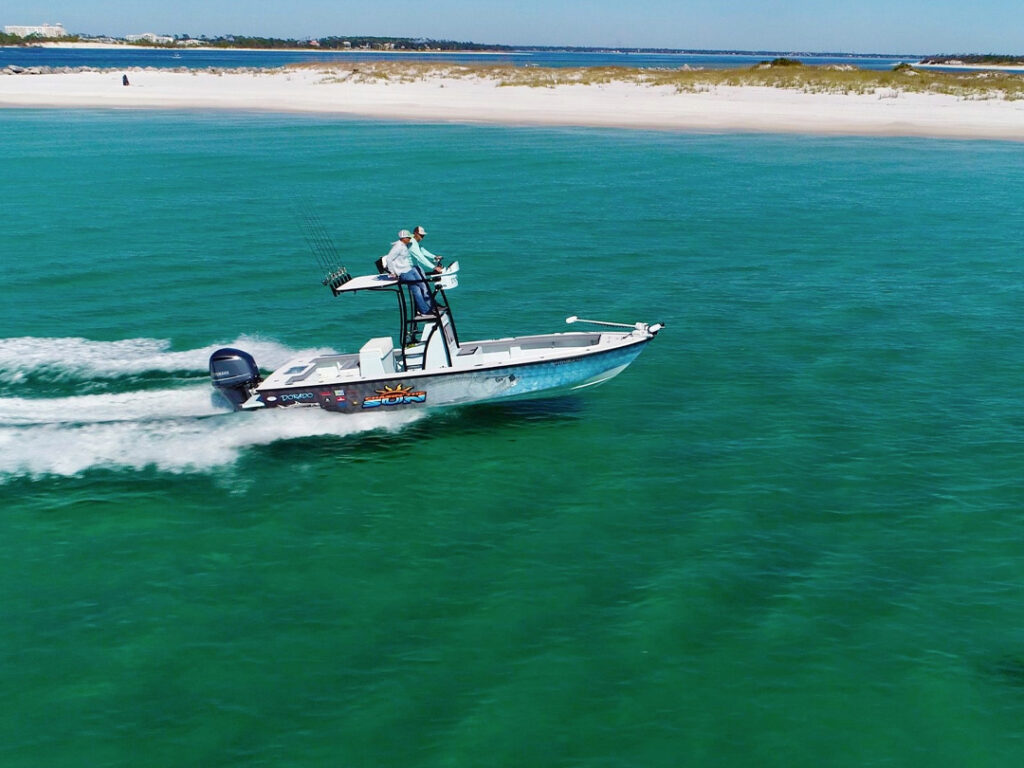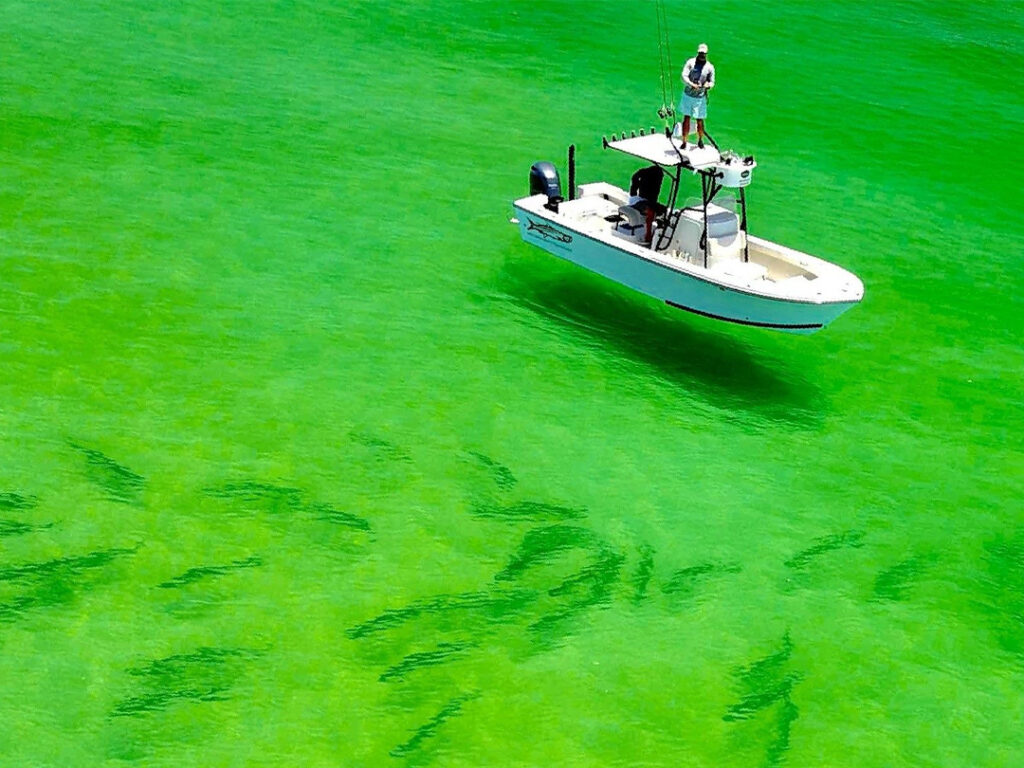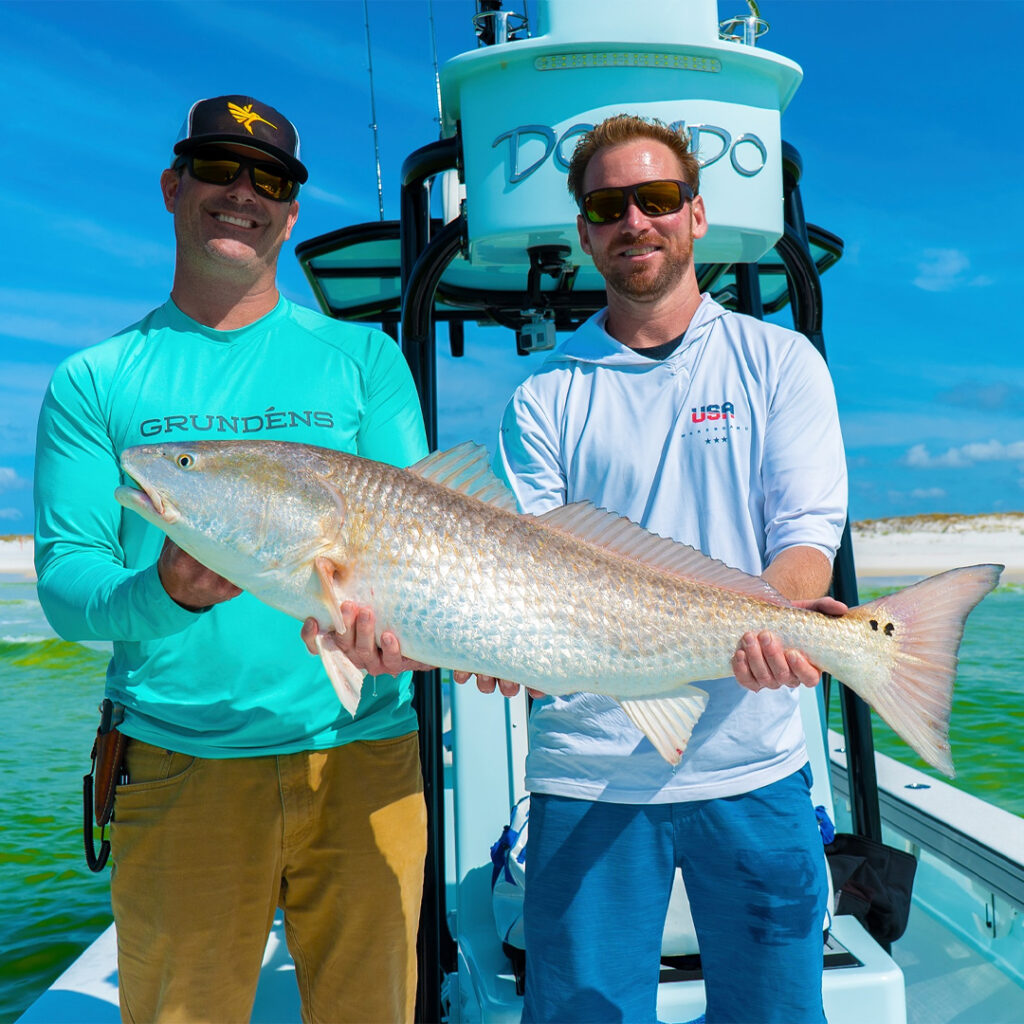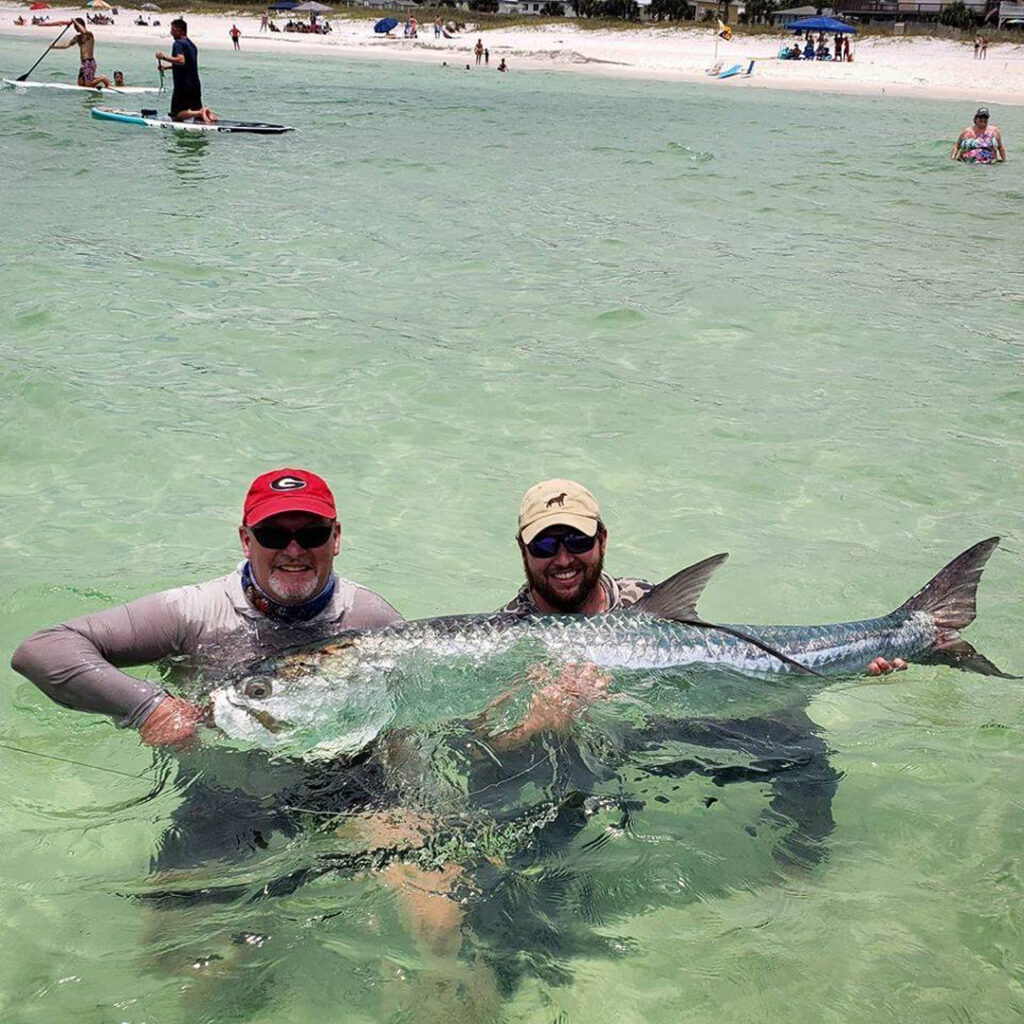 Check Out Some Beach Fishing Guide Videos